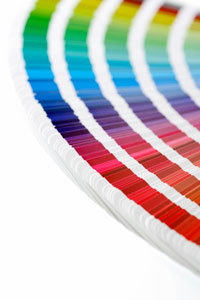 Full-Colour Printing
Overview
Here at The Pen Warehouse, we utilise the latest printing technologies to ensure our promotional pens are printed to the highest possible standards for your marketing campaigns.
Whilst there are many techniques for reproducing images to personalise business gifts, our Full ColourPrinting process is arguably the most impressive and eye-catching.
The real power of full-colour branded images is often underestimated. Recent studies have proven that spectral colour can have a profound effect on our emotions even for just a brief viewing period. This phenomenon, borne out by independent research further determined that colour impression accounts for up to 60% of the acceptance or rejection of a product or service. That's why we're committed to print the best quality of promotional merchandise or corporate gifts available for your brand.
Full Colour Printing Process
Our Full Colour Printing service transfers your photographic or detailed illustrations onto a range of pen and stationery products to create a powerful branded message or impressive business gifts.
This transfer printing process is suitable for most of our promotional plastic pens as well as a select range of printed metal pens. Our full colour printed pens are also eco-friendly as they are produced in a solvent-free manner.
You view our complete range of custom printed plastic pens here.