Branding Services
Whatever your branding requirement, we have a wealth of printing options to achieve your desired customisation, in addition to our traditional pad and screen printing:
Digital Transfer
For the ultimate branding impact, we can print around the entire circumference of the barrel on many of our pens. This 360 degrees wrap is achieved by digitally printing onto specially formulated film and transferring the image onto the product by heat. Digital transfer is more suited to cylindrical surface as the transfer film can be wrapped around the barrel to each areas not accessible with direct digital printing. We produce all our transfers in-house which allows us to retain greater quality control.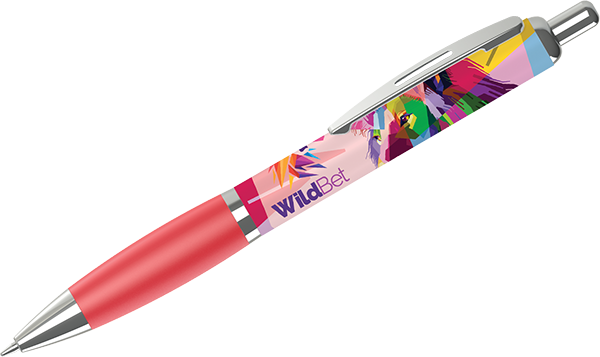 Digital Printing
Our digital printers use the latest inkjet technology to fire microscopic droplets of ink directly onto the product surface. Our machines are selected to produce the widest colour gamut possible with inks that have been chosen for optimum adhesion. We have a number of exclusive products specifically designed to maximise the benefit from digital printing. As direct digital printing relies on line-of-sight, these products typically have flatter surfaces and allow branding to larger areas without sacrificing print precision.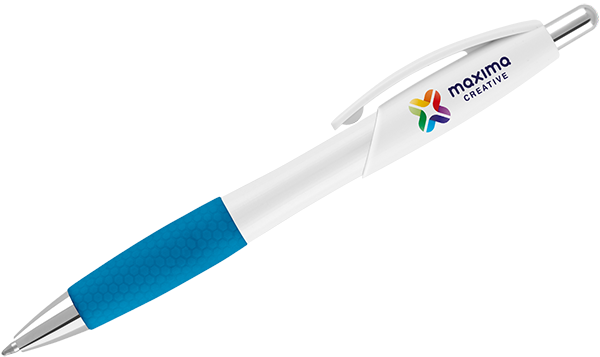 Laser Engraving
Our metal pens can be adorned with beautiful engraved designs thanks to our laser engraving technology. As well as line-of-sight engraving, we can also engrave around 360 degrees of the barrel on many of our best-selling metal pens. Advances in technology mean that pens can be positioned and rotated with an unprecedented degree of accuracy as they are engraved, therefore allowing a much larger surface area. A selection of our metal pens feature our exclusive Chromark™ engraving, which results in a stunning mirror finish, guaranteed to impress.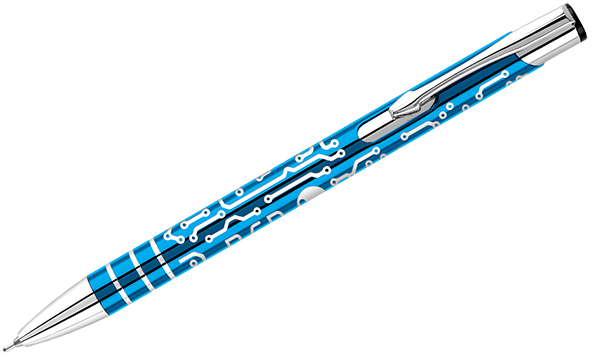 Spot Colour Printing on Soft-Feel Pens
We can offer spot colour printing on soft-feel metal pens, thanks to a new proprietary reformulated ink system. This ink has been developed in-house and provides superb adhestion on this challenging print surface. Key to this breakthrough is the capability to achieve a 300 degrees wrap around print on the barrel. Pantone-match pad print and screen printing is also available on soft-feel metal pens.