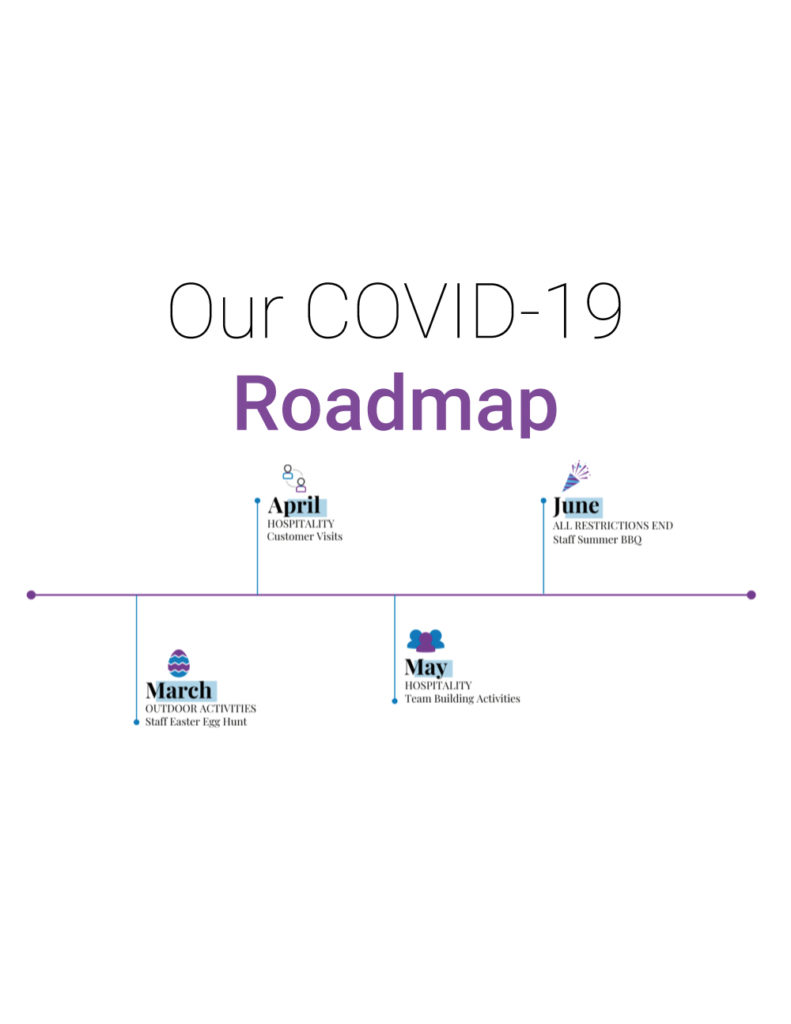 Reading time: 1 minute 57 seconds

With summertime and freedom within an arm's reach (sanitised, of-course), we want to ensure all of our staff are safe in the workplace. So, we've got a few procedures in place that we'd like to update you on.
Our newest office additions

Employees are met with an automatic thermographic camera upon arrival at the office. This is an efficient and safe method to measure the temperature of staff before they enter the building and if necessary, gives us the ability to safely isolate those reading above the norm.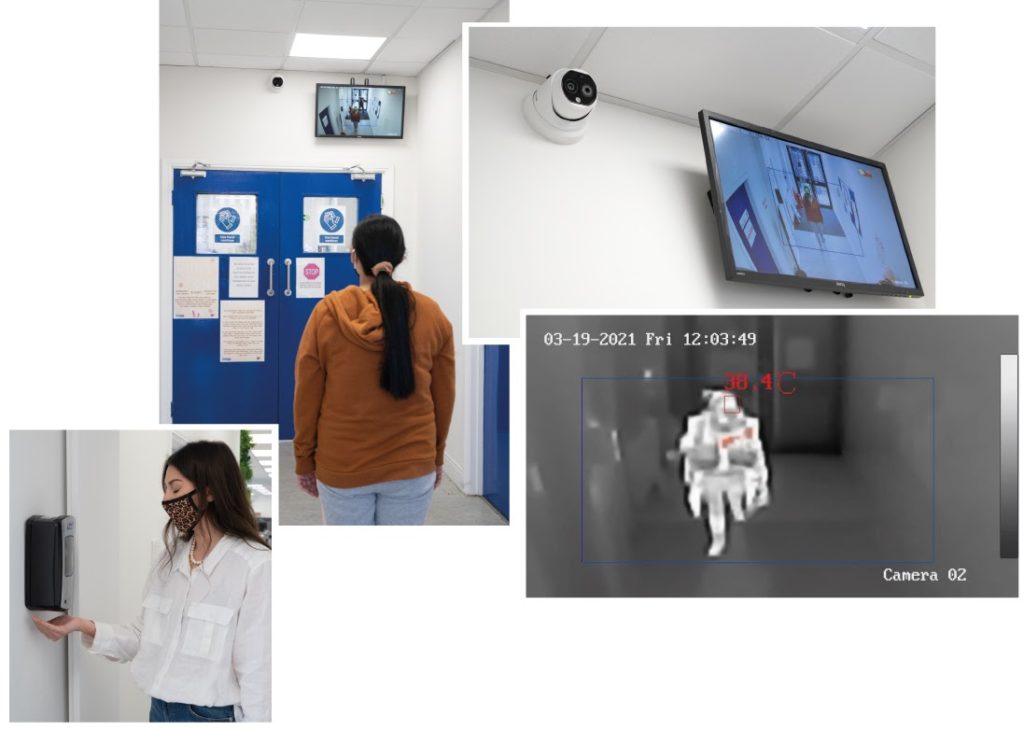 We have a plentiful supply of our in-house manufactured HSE licensed biofree® hand sanitiser located throughout the building and strategically placed 'wash your damn hands' tote bags in our office (we like subtlety here). On top of this, all employees have been provided with their own reusable face masks and personal hand sanitiser. Check out our hygiene packs which offer all of this in one letterbox friendly package.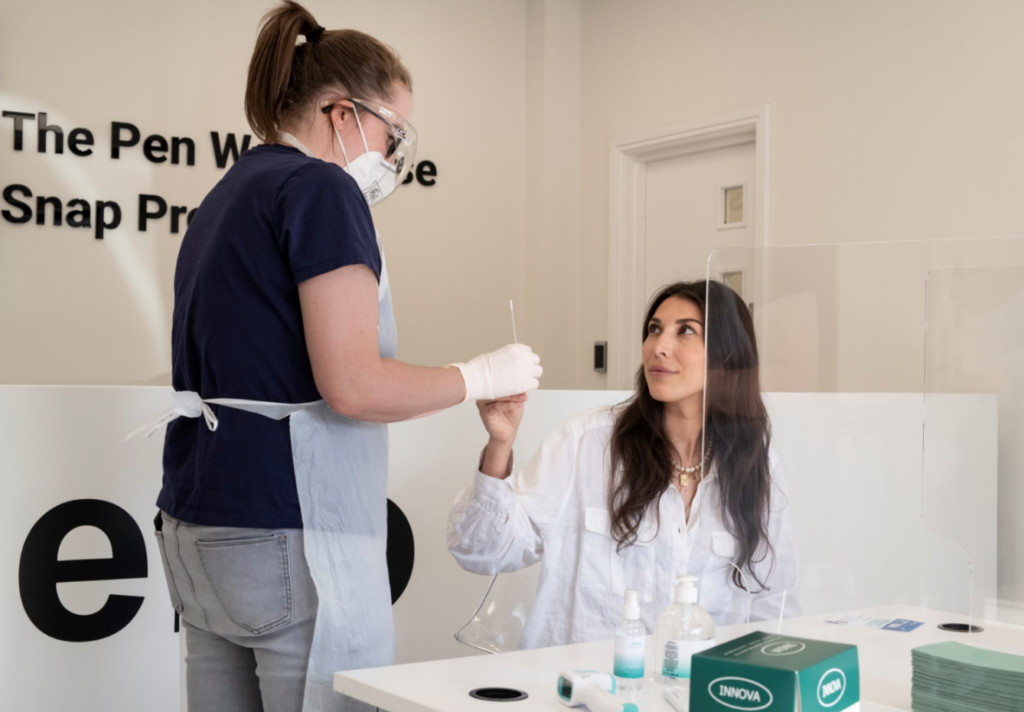 Ensuring staff are able to do their job whilst being kept at a safe distance from each other is paramount. We are grateful that we have these essential office additions readily available as they are produced in-house. We have floor signage so individuals know where they can safely stand in relation to another employee, and we have acrylic screens in place where desks are positioned towards each other. Makes quite a good sticky-note board too.

More recently, we introduced bi-weekly in-house covid testing for all staff using lateral flow testing kits. I know, could things get more exciting? Wait they can… none of our staff have yet tested positive! As part of a UK wide COVID-19 monitoring scheme run by the Department of Health & Social Care, the process is not made mandatory for staff however, results for those who participate are uploaded to a Government portal and outcomes are distributed efficiently via text so that work can resume without any worry.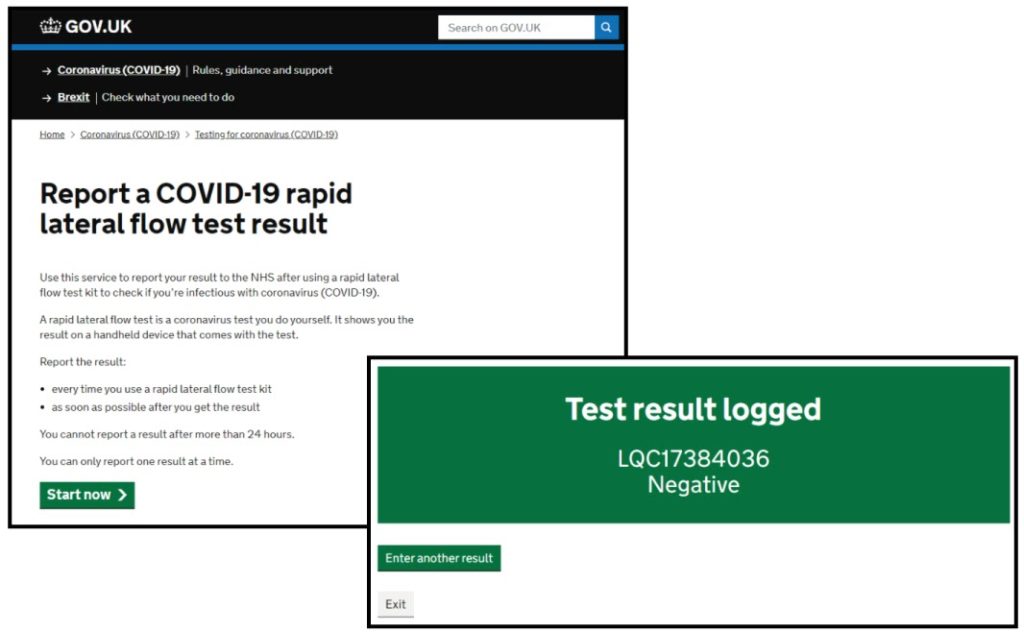 Our roadmap to normality

It's important we stay positive as a work family and look forward to the future and progression of our business, whether that is with full, limited or no restrictions. Take a look below at our internal roadmap as we navigate back to normality.



We are excited about the prospects of opening our doors to visitors again, this digital age is great however, there's something about putting a face to a name and seeing things in person. During this difficult time, subject to Government orders we aim to keep staff morale high and engage in team-building activities with our end goal being our summer BBQ!
To check the latest Government guidelines regarding Covid-19 you can visit: https://www.gov.uk/coronavirus