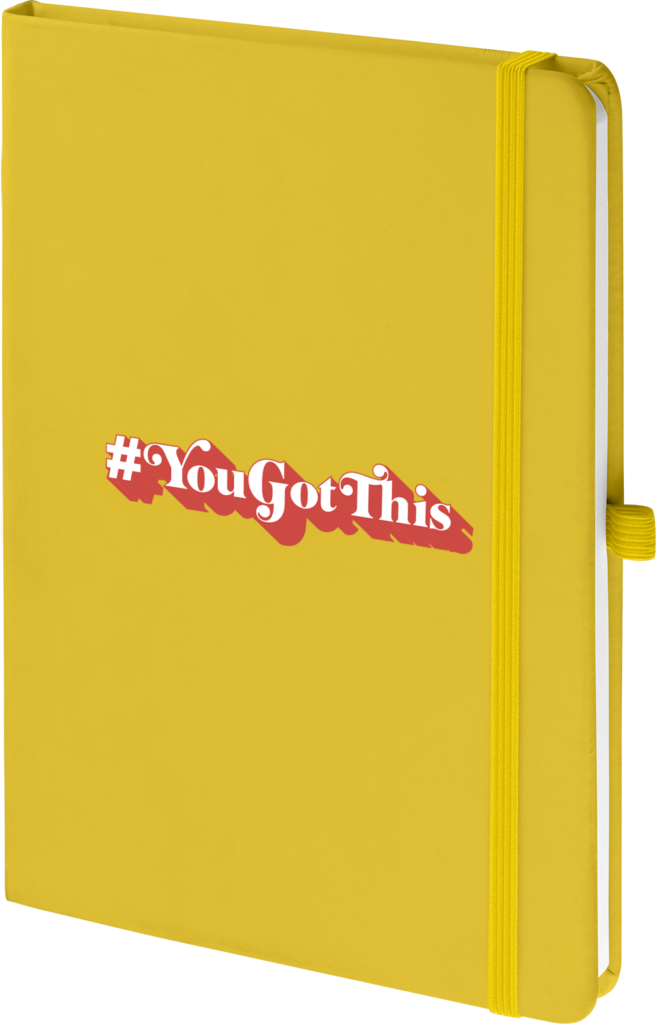 How many notebooks do you have? Empty notebooks, half empty notebooks, notebooks with pages ripped out. The excitement of heading to the shops to buy a set of new shiny stationery still fills us with joy, the promise that we will fill the pages until they are bursting with stories, doodles and more but how many times have you not wanted to ruin that first page in your perfectly pristine notebook – you are not alone!

The Invention of the Notebook
In 1888 according to a legend, Thomas W. Holley of Massachusetts invented the legal pad when he innovated the idea to collect all sorts of paper scraps from various factories and stitch them together. In 1900, the latter evolved to be the modern traditional yellow legal pad, and the rest is history!

Mood® Notebook
In 2019 The Pen Warehouse and Snap Products introduced the Mood® Notebook into our collection, offering effortless style and professionalism on-the-go. The Mood® Notebook offers a luxurious soft-feel PU cover in 23 striking colours, 160 pages of sustainable FSC® certified lined paper, a sturdy back pocket for loose papers, an elastic closure and a convenient bookmark ribbon so you don't lose your place. The Mood® Notebook is more than just a notebook, it's a celebration of individuality and self-expression, the perfect addition to your stationery collection.
Mindfulness Writing
Mindfulness can strengthen your creativity and in turn creativity can strengthen the practice of mindfulness. Mindful writing stimulates our ongoing awareness and allows us to communicate our inner and outer experiences with ourselves and others. Daily writing can help us get in touch with our values and understand what is important to us. Getting into a routine of writing down your daily observations and thoughts can help you become more present in the moment and your daily life.

'Paper is to write things down that we need to remember. Our brains are used to think.' – Albert Einstein.

There are four types of learners and ways people learn that all include some form of reading or writing.

Visual – strong preference for seeing information and writing things down
Auditory – learn better when information is heard or read out to them
Read/Write – retain information better when displayed as words
Kinesthetic/Tactile – need motion to learn and enjoy activities that allow them to touch

What type of learner are you?

How to Use Your Notebook
Opening a blank notebook can be daunting, that first mark on a clean page… but fear not! We have prepared a list of ways to use your notebook;

Journaling
Bullet Lists
Recipes
Doodling
Memories
Poems
Scrapbook
Ambitions
Goal Setting
Languages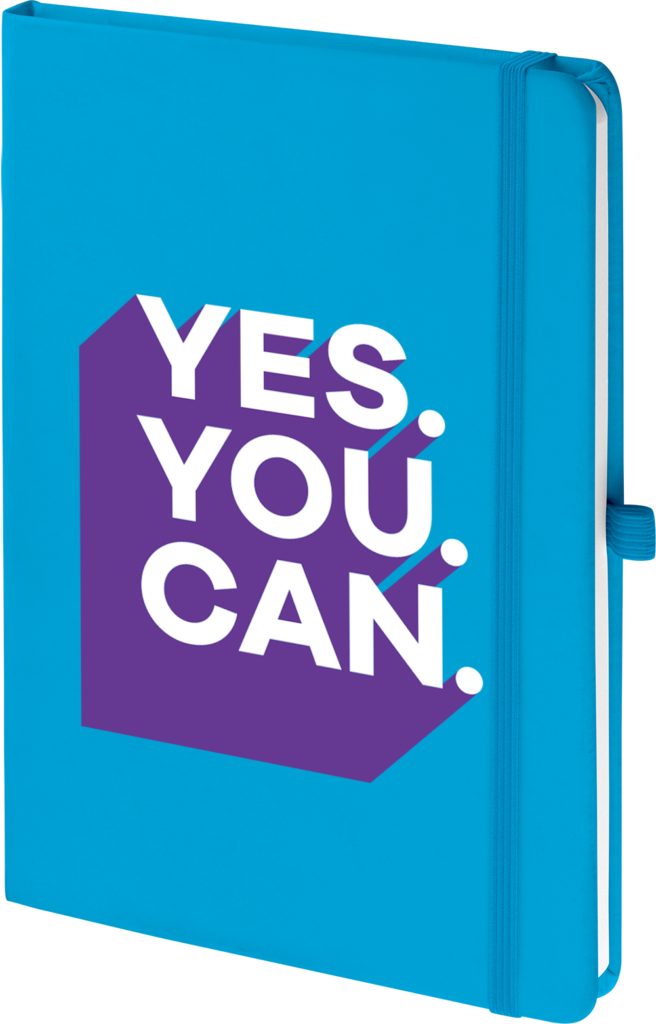 Mood® Motivation Challenge
Remember us asking how many notebooks you have lying around? Well now is the time to use them. Your challenge this week is to pick up an old pad or use one of our Mood® Notebooks and write a line each day. What can you add? Why not start with one of the following;

Something you are grateful for
Things you have learnt
Something new that you tried
A doodle to describe part of your day
Positive things that have happened
A helpful to-do list for the day ahead
Share your #MoodMoment with friends on social media and see if they will join you on this challenge!
The Facts
Neuropsychologists have identified the "generation effect" which basically says individuals demonstrate better memory for material they've generated themselves than for material they've merely read.
Writing by hand forces your brain to process information in a more detailed way, which helps you successfully load that information into your memory.
Having a written list of things you want to accomplish makes them feel more real, and prioritises them in your brain.
Research and References
https://www.forbes.com/sites/markmurphy/2018/04/15/neuroscience-explains-why-you-need-to-write-down-your-goals-if-you-actually-want-to-achieve-them/?sh=5362753b7905
https://www.lifesavvy.com/19204/why-you-remember-things-better-when-you-write-them-down/#:~:text=If%20you%20write%20something%20by,that%20information%20into%20your%20memory