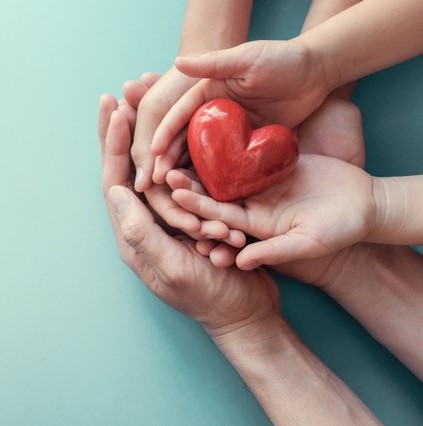 Reading time: 2 minutes 51 seconds

Mark your calendar: It's Stress Awareness Month!

April has hosted Stress Awareness Month for the past 29 years, a vital event for many and perhaps now more than ever. Since Coronavirus restrictions became a thing of normality, over 65% of the adult population experienced heightened stress levels in the UK. 
It is extremely important that we continue to look after ourselves and those around us when we notice signs of stress. Increased stress levels can leave the body feeling fatigued and can lead to further and sometimes serious health issues. Stress can also leave the mind highly active leading to trouble sleeping and with time can cause anxiety and/or depression.

On April 7th is World Health Day, an initiative created by WHO that helps raise awareness on a particular global health concern. The Coronavirus pandemic has highlighted the socio-geographical divide in public health services, education and food. This year the topic is based on building a fairer world and the importance of recognising the lack of support in some countries.


Tips for maintaining a healthy lifestyle


When feeling overwhelmed with emotion is it helpful if you have a coping mechanism that works. If you haven't managed to figure out what that is just yet, here are a few tips that could come in handy.

The NHS has put together a list of top stress-busting apps, most of these are free to download and can be a creative tool if you feel you are not ready to reach out just yet. On the topic of apps, our personal favourite is Balance. It is a meditation app that helps with stress, mood and sleep.

After a year-long ban from the office, the anticipated return to work, although exciting, may bring a feeling of uncertainty, worry and stress to some. Our staff each have their own Mood® Motivation Cards, a small portable pack of cards that help to boost staff morale and remind us all that we can do anything! Head to our Mood® blog post where we talk about all things motivation.

Enjoy the outdoors, after all, it is free and has been proven to boost serotonin levels (the happy hormone). On days that haven't gone to 'plan', we recommend getting outside and doing exercise. This does not have to be running a marathon! A quick 20-minute daily walk will do wonders and you can even combine this with a visit to the local shop to buy chocolate (we won't tell anyone).

Taking time out before bed to read or write down any feelings, great ideas, tasks or even to draw. Putting a pen to paper and allowing yourself to offload can sometimes be the best form of therapy and can help you to make sense of your emotions or pinpoint the cause. This type of activity can help the brain to switch off and focus on the task at hand. Browse our range of stylish and high-quality notebooks here. Our colour range is unrivalled in the industry so there is sure to be a notebook for everyone. Paired with one of our many stylus pens, you're set to switch between notebook and tech.



Stress Buster Calendar

The team here at The Pen Warehouse and Snap Products have collected our best tips for when it comes to mental health and have created a 30-day self-care calendar. Follow our daily challenges and we hope you have an April full of calm and self-care.




1st: Try a new recipe
2nd: Walk 12,000 steps
3rd: Do a 3 min breathing exercise
4th: Carry out a mindless activity – paint by numbers
5th: Each your lunch outside
6th: Reach out to a friend
7th: Happy World Health Day! Drink 3L of water
8th: Set a new goal (this can be small)
9th: Write down 3 things you are grateful for
10th: You time
11th: Go for a picnic
12th: Watch your work colleagues' fave film
13th: Tidy out your wardrobe
14th: Watch the sunset
15th: Go on a coffee date
16th: Make a new music playlist
17th: Go for a 25 minute walk
18th: Make your favourite breakfast
19th: Create a to-do list for tomorrow
20th: Do some gardening
21st: Perform a random act of kindness
22nd: Try out some yoga
23rd: Have a lie-in
24th: Light candles & read a book
25th: Listen to a podcast
26th: Visit somewhere new
27th: Make some art
28th: No phone for 1 hour before bed
29th: Have an early night
30th: Confide in a friend



Promotional products to promote a healthy lifestyle

Amongst our collection of 900+ (and growing) products, we can offer a great selection that will help to maintain a healthy body and mind for your customers.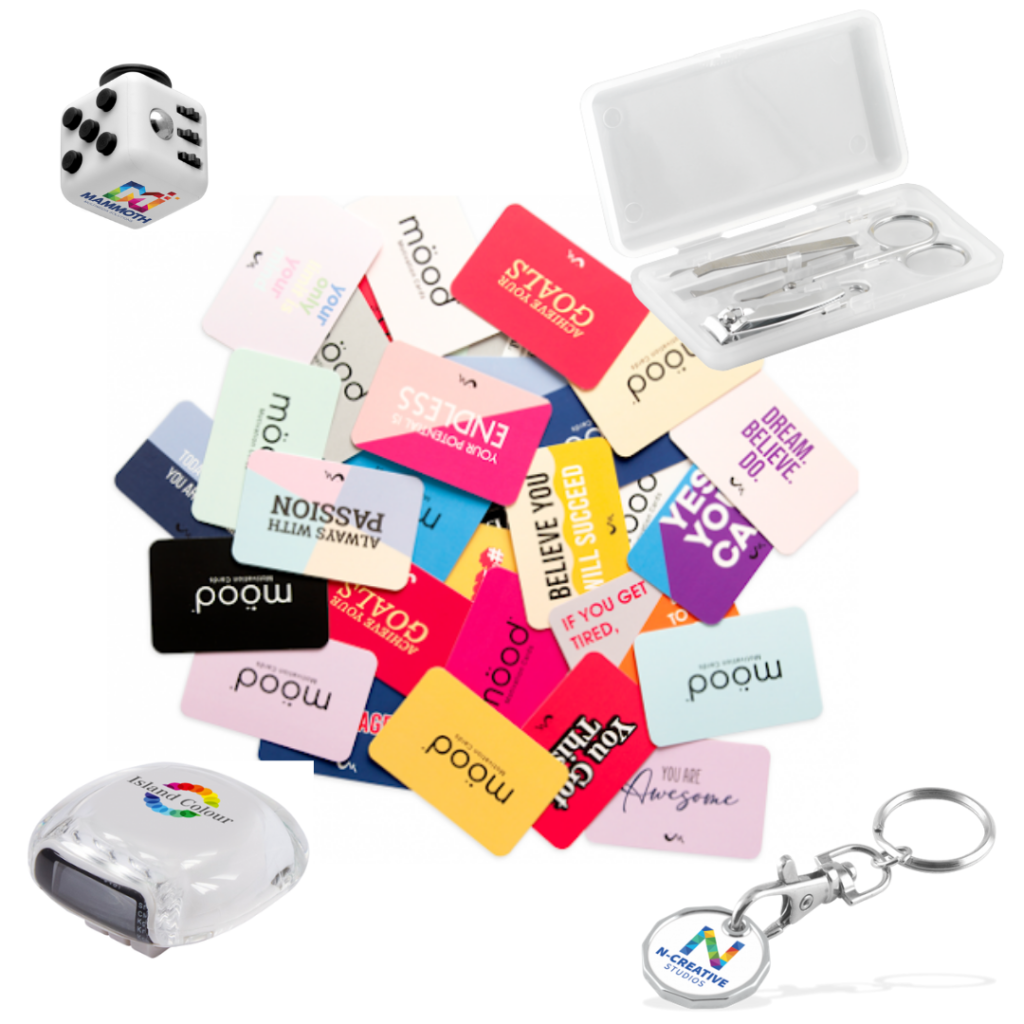 Research and References

https://www.stress.org.uk/national-stress-awareness-month-2019/
https://www.who.int/campaigns/world-health-day/2021 https://www.nhs.uk/apps-library/searchapps/?query=stress