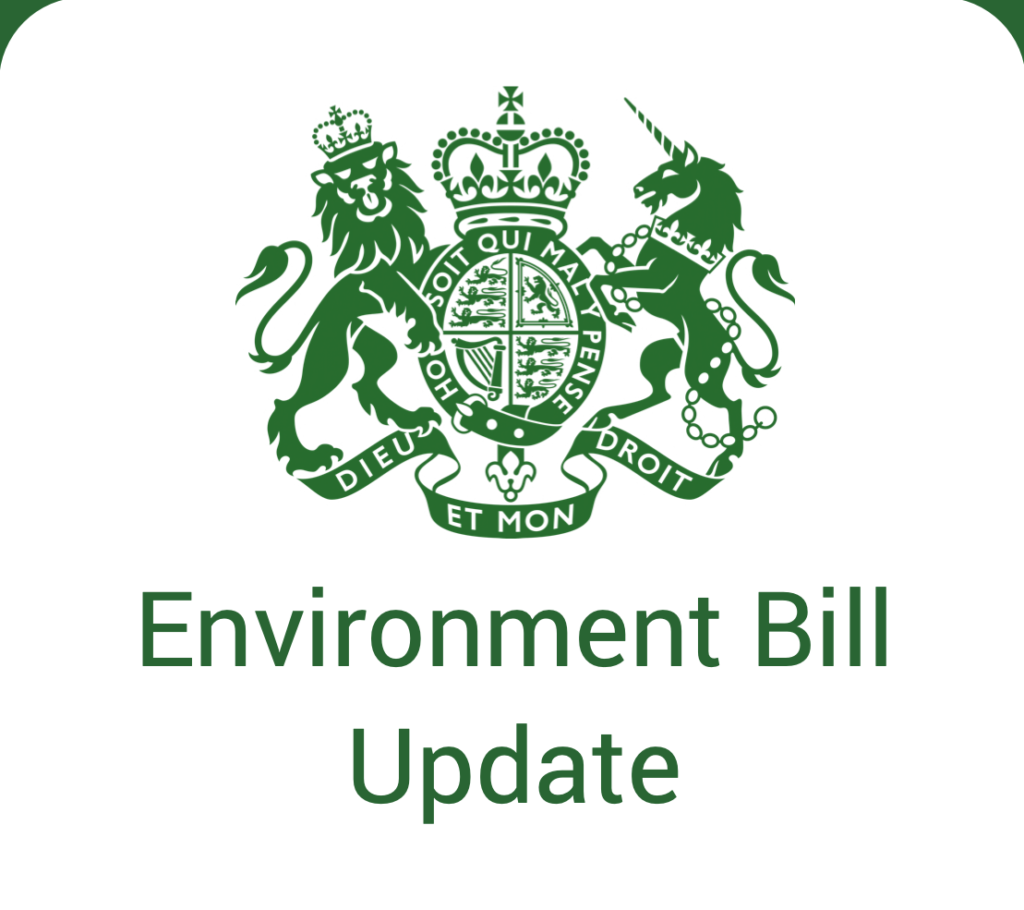 Back in October 2019, EcoSense reported on the proposed Environment Bill and what it means for businesses in the promotional merchandise sector going forward.
The bill, which seeks to protect our country's natural landscapes and overcome the most crucial environmental issues of our time, was presented for first reading in the House of Commons and must proceed through several further readings before it can be ratified into law.
During the first reading, the targets of the bill were outlined via plans and policies to improve waste and resource efficiency, air quality and biodiversity, along with conservation efforts and the regulation of chemicals. The bill will also ensure that any products which fail to meet environmental standards are subject to immediate recall.
Today, 26 February 2020, marks the Second Reading of the Environment Bill at the House of Commons, giving MPs the opportunity to debate the key principles and purposes of the bill. When the debate concludes, it will be decided whether or not the bill will be allowed to proceed onto the committee stage, where each aspect of the bill will be debated in detail and any proposals for change can be offered for consideration.
Because we are committed to the constant review of our business operations and product offering, we'll be keeping a close eye on the development of the Environment Bill and providing regular updates on any progression as it passes through the various stages towards ratification. Businesses should be aware that they may need to implement changes once the bill comes into effect, and we will provide information on how we will align practices and products to make sure these laws are being followed.
Our Changes
There are key areas that the Environment Bill looks to cover and we have detailed below a few examples of the changes we've made in those areas so far to reduce our carbon footprint and waste output within the supply chain. Why not see if there is anything we're doing that you can use in your own business practices? We're definitely not experts in sustainability, but we're figuring it out along the way as part of our journey and we want you all to be involved in the process. Once the Environment Bill is in place, it will apply to all members of the public and professional sectors, so it's best to start giving it some thought now so you're prepared for any changes that need to be made ahead of time.

Reduce Waste
All individual bins in our head office and warehouse spaces have been replaced with communal bins with separate compartments for paper, plastic and general waste so that each material can be sorted ready for recycling.
We reuse our goods-in boxes to package outgoing stock and any cardboard that cannot be reused is shredded and used as padding. This not only cuts back on the waste we create, but also reduces the need to recycle and saves energy.
All paper towels in our staff toilets have been replaced with energy efficient dual airblade dryers to cut down on energy consumption and waste.
We donate any stock that does not meet our quality control standards to local schools or charities to ensure the products are put to good use and kept out of landfill. We recently had a charity sale and raised over £200 from stock no longer being used.
Improve Resource Efficiency
By researching alternative product materials, we've been able to expand our collection to include environmentally friendly alternatives to plastic like wheat straw, wood, bamboo and recycled plastic and paper. This reduces the strain on the natural resources needed to make traditional product materials and instead lets us utilise sustainable resources that are more easily renewable.
We've switched from plastic to biodegradable paper packaging for all of our samples in an effort to cut down on single use plastics. We've also requested that all suppliers from the Far East use this tape on their packaging. This is another step toward ongoing improvements to sustainable business practices and the company is keen to harness the many advantages of paper products to send an unambiguous message to the consumer.
LED lighting is used throughout our premises, with sensory lighting in place for areas that are not used frequently.
Biodiversity
Our Research and Development department has been busy testing the environmental claims of 'green' products such as bioplastics, which many manufacturers claim to be compostable in domestic facilities. Some even say you can place end of life bioplastics directly into the ground to biodegrade. Such bold statements of course need thorough investigation, as it would be irresponsible to discard of anything without knowing the possible implications of doing so. Read more about the environmental impact of bioplastics here.
The past few installments of EcoSense have focused on the environmental end of life impact of promotional products and have offered tips on how to reduce this impact through conscious buying and proper disposal methods.
Switching from plastics across our packaging means we also contribute less to plastic that ends up in the environment, having a detrimental effect on wildlife.
Regulation of Chemicals
Across our site, we're investing in new ways to reduce our use of chemicals. This includes the use of new solventless technology and the use of alternative, eco-friendly options wherever we can.
All the chemicals we use in-house are from REACH compliant suppliers. REACH is legislation which is aimed at protecting both the environment and human health through the Registration, Evaluation, Authorisation and Restriction of Chemicals. As part of this, it is essential to produce risk assessments and safety data sheets for chemicals, so users like us know exactly what to do to protect both our employees and the environment, from preventative measures to emergency actions. REACH guidelines and restrictions are regularly updated too, which means we always have to ensure we're on the ball when it comes to knowing what we need to do! This includes making sure all our chemicals are still safe and free of restricted chemicals. We're making sure that this information is available to everyone in-house with informational posters across the site! REACH will be an area that the Environment Bill covers in detail.
We recycle many of the solvents we do use in-house, making sure that we consume less as a company!
Chemicals are stored separately from the main production area in specialised containers to prevent accidental spillage or contamination of the environment.
Our water output is regularly tested to ensure that nothing is entering the water stream that shouldn't be, protecting both people and the environment.
Air Quality
Our field sales representatives are provided with the latest technology to ensure their vehicles are as environmentally friendly as possible.
Having everyone together in our new HQ means that there's less vehicle trips to and from our different sites!
Air conditioners throughout our sites are set to specific times, ensuring they're not wasting energy.
Air inside the factory is regularly tested to make sure our staff also experience the right air quality.
Summary
Sustainability is a team effort and achieving it in a long lasting, meaningful way is far easier without having to navigate baffling technical jargon or legislation which you're not even sure even applies to you or your business! That's why we want to make it a bit easier and more digestible by sifting through the noise and delivering the facts. After all, if you can understand it, you can attain it, and as the Environment Bill states, we're all going to need to work together to reach the goals that preserve our future. Be sure to check in with EcoSense over the next few months as we track the progress of the Environment Bill and offer simple advice on how to protect and enhance our environment and precious natural resources in accordance with the bill.
You can read more about the Environment Bill here:
Government Introduces Ground-Breaking Environment Bill
What's The Government's New Environment Bill?
Environment Bill Moves Forward