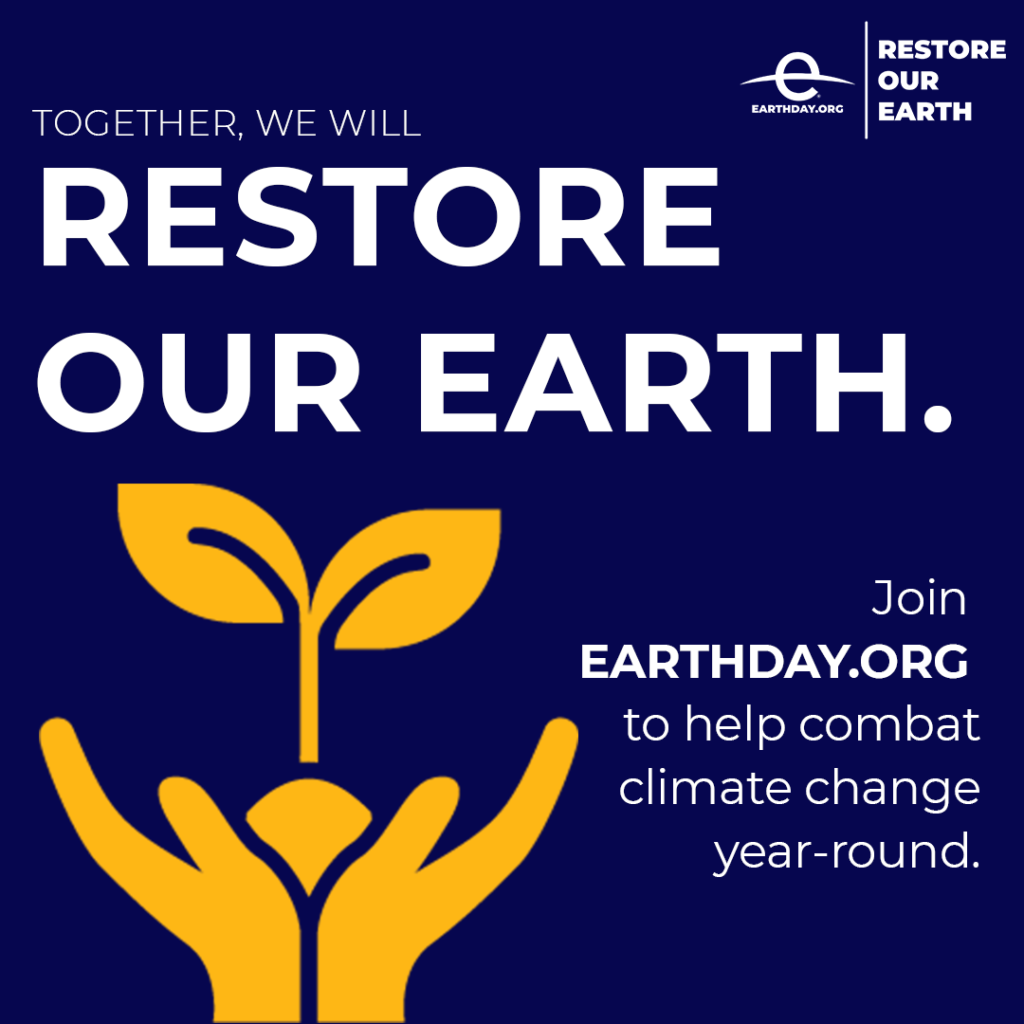 Reading time: 2 minutes 36 seconds


Dear Earth, We swear to challenge our policies, support you always and have your health at the forefront of our mind.

Nice to hear, right? But it's not enough.

Personal responsibility can be tough to swallow and also overwhelming with so much work ahead. This is where organisations such as Earth Day come in and offer support to individuals and businesses that find value in tomorrow and are eager to get involved.


History of Earth Day

Earth Day is the largest civic observance in the world and began in 1970 and today works with 75,000 partners in nearly 200 countries to drive and promote positive transformational change.

Today serves as a reminder that each and every one of us plays a definitive role in preserving and caring for this Planet.


What is today all about?

This year they are focussing on Restoration, with their theme Restore Our Earth™.

Campaigns they are running focus on carbon dioxide removal, regenerative agriculture, sustainable food practices, cleaning up of public spaces, education, and citizen science.

With Coronavirus limiting our social interaction, activation has looked a little different in the past year. Needless to say, there is nothing to stop us from shifting our efforts to new ways to mobilise action. In this digital age, it has never been easier, we can drive action online just as effectively.

You can watch the live digital event at 5 pm here where world leaders, activists, industry leaders and nonprofit innovators will discuss:

Climate and environmental literacy
Climate restoration technologies
Reforestation efforts
Regenerative agriculture
Equity and environmental justice
Citizen science
Cleanups, and more.

What are we doing?
At The Pen Warehouse and Snap Products, we recognise that the fight for safe and sustainable environments requires action at all levels. We know that as a leading supplier, much of our distributors' activity is a reflection of what we do.

Just some of our mitigation strategies include:

Helping Keep Britain Tidy to reach their 1 million mile goal by participating in the Great British Spring Clean next month
Ensure our pens meet longevity standards by testing their writing lengths

Verify our claims on biodegradability to avoid disposal in unsuitable environments by carrying out tests in our R&D department

All spent solvents are recovered by distillation in-house.

Donate pens that do not meet our quality control standards

Made substantial packaging swaps. We now use gummed kraft paper tape; serving as a biodegradable alternative to traditional plastic tape as well as switching to paper sleeves for eco-friendly product sample send-outs.

Installed LED lighting at our HQ. LED's use 86% less energy than traditional lights

We use 80Kw Solar Panels in our remote warehouse.

Take home message

If we don't go green, there will be nothing left to be seen.
Climate change became a 'hot' topic in 2020 after months of record high temperatures, hurricanes and wildfires: events that have all stemmed from the use of fossil fuels, deforestation and human activities. All of which, we play a part in.
According to Nasa (we tend to believe them), 2020 saw the highest ever average land and ocean temperatures globally.

It is more important than ever that we educate, adapt and accelerate our efforts if we want to restore this earth, our home.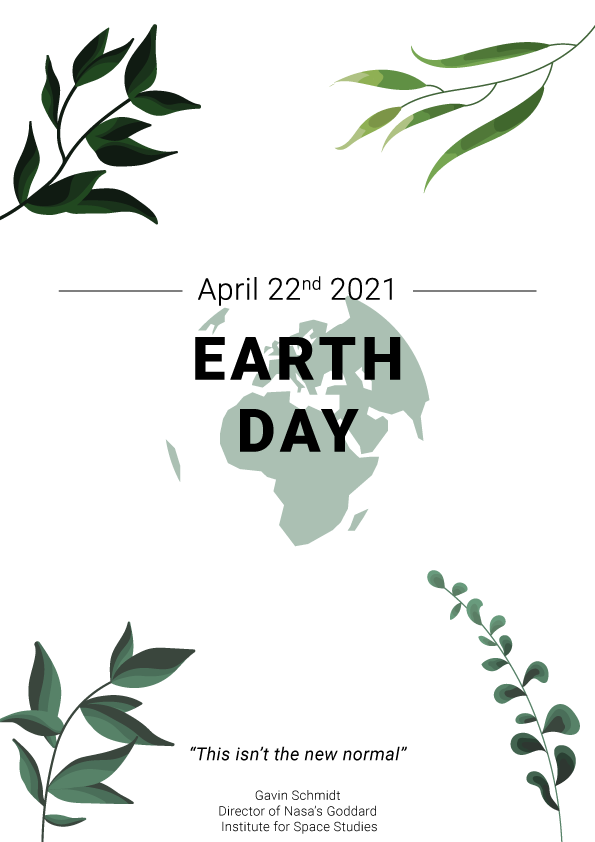 Resources
Broiling 2020 was the hottest year ever, NASA climate scientists say | Live Science
Earth Day: The Official Site | EARTHDAY.ORG

The Pen Warehouse Our Stance on Sustainability | The Pen Warehouse (pens.co.uk)