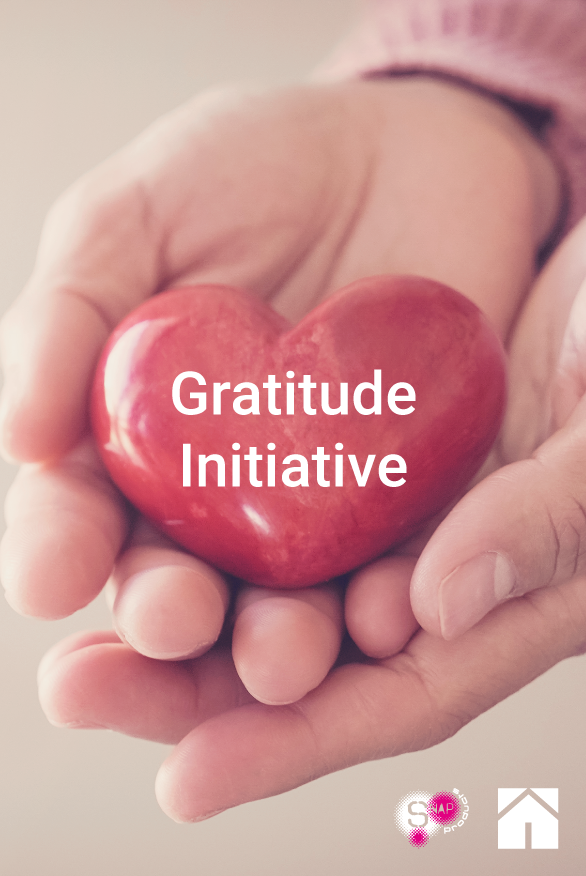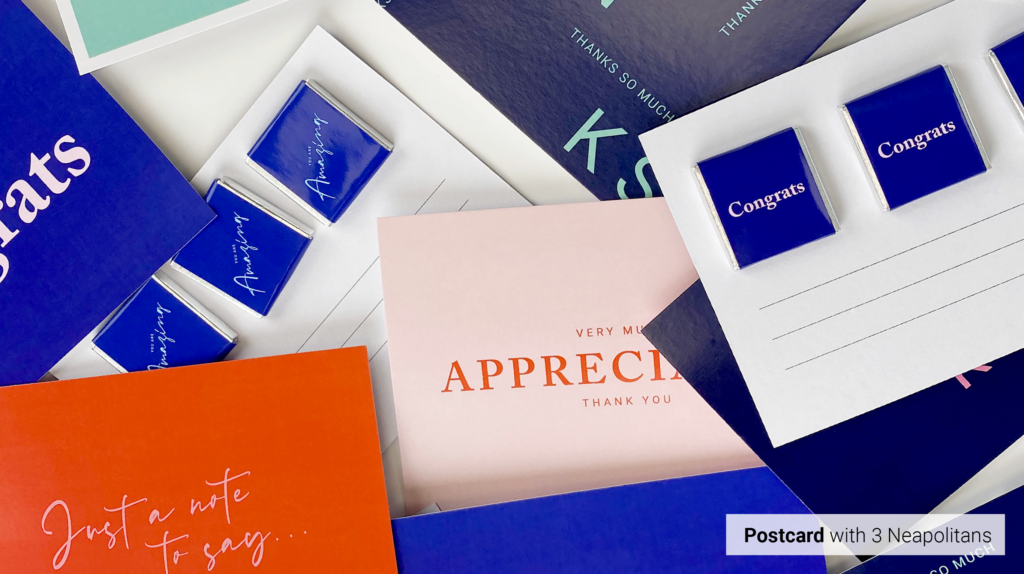 In March 2021 The Pen Warehouse and Snap Products introduced a new initiative with the aim to express gratitude more frequently both internally and externally. It is important to show appreciation, reflect on achievements and show support to your customers and colleagues.
The initiative started like most things, as a by-product of the pandemic. Once stripped of things we all commonly take for granted, the companies wanted to create a system to boost staff morale and productivity by building stronger professional relationships. A little note can mean so much to someone. You can find out more information on gratitude and productivity on their blog.
So how does it work?
Post boxes have been placed in main communal areas for employees. Staff can write their words of praise, thanks, or encouragement on the back of the postcard and place it in the post-box. Similarly, teams are encouraged to send the same to clients that have made their week.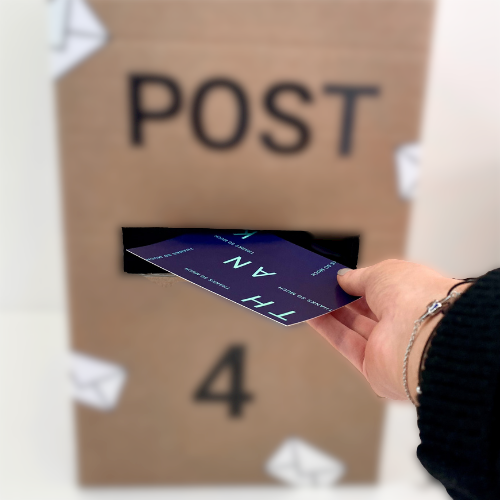 All postcards are designed, manufactured, and printed in-house from 280gsm FSC® certified paper and hold three UK made Neapolitan chocolates.
Free of charge samples are available to distributors. Get in touch with marketing@pens.co.uk for more information.