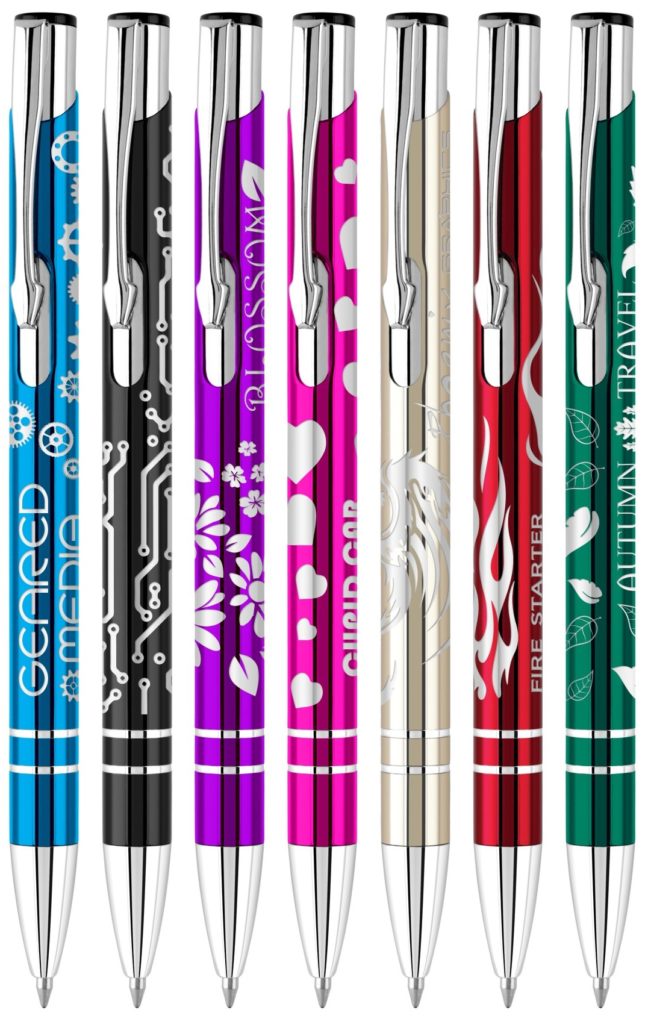 Traditionally, laser engravers perform line-of-sight marking on round metal pens, typically yielding a limited circumferential engraved height of between 6mm and 10mm. In this process, the pen remains static and the laser beam moves through its X-Y axes to engrave a limited rectangular area.
Imagine if an additional Z-axis is then added to rotate the pen in very small increments so the effective line-of-sight becomes the entire barrel area once the process has completed its cycle. You would open up endless engraving possibilities around the entirety of the pen barrel.
Thankfully, recent technological advancements are allowing the laser head to communicate with the stepper motor driving the Z axis with an accuracy previously unheard of. We are pleased to say that we are now completely satisfied this new technology can deliver the level of accuracy our industry requires.
With the recent acquisition of this latest technology, we are delighted to announce that we can now offer 360° peripheral laser engraving on all of our metal pens and new templates are available on request.
Click here to view our entire range of engraved promotional pens.
Or please contact our sales department on 01252 400270 for further details and samples.