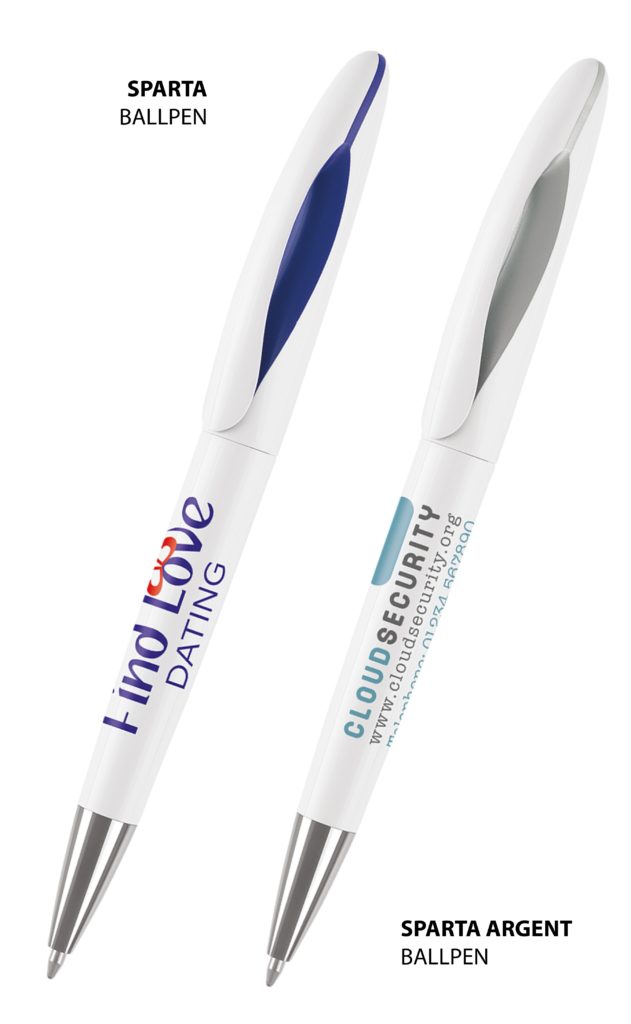 Exclusive to The Pen Warehouse, the Sparta Ballpen range exploits the potential of double injection moulding.
The design-led styling of the Sparta Ballpen range belies its competitive price point, while the unusual curvy clip and chunky feel deliver high perceived value. The twist action pen has a white barrel and is available with a choice of seven trim colours
The Sparta Ballpen's companion, the Sparta Argent Ballpen has the same distinctive features as the Sparta Ballpen but with a silver trim. It is available in black or white.
Both Sparta Ballpen and the Sparta Argent Ballpen boast a 35mm x 25mm print area and are available with a five day standard lead time.
You can create your own promotional Sparta Ballpen here.
Or a custom branded Sparta Argent Pen here.
You can order your own promotional Sparta Ballpens directly through The Pen Warehouse, by calling 01252 400270 or email sales@pens.co.uk