Origins
Mental Health Awareness Week has been running for 21 years and has already grabbed the title of the biggest awareness week globally. Hosted by the Mental Health Foundation, it is a week to promote good mental health for all, after all this is a global concern as depression is ranked third in the global burden of disease, and is projected to rank first within the next 9 years.
Some exciting and positive news, mental health has been recognised by global world leaders and the decision to include it in the Sustainable Development Goals has been passed. A HUGE step in getting the help and support to so many communities and achieving a better world as depression is ranked third in the global burden of disease and is projected to rank first in 2030.


Nature: A powerful and free resource

The Mental Health Foundation has chosen to base the 2021 campaign around the theme of Nature. Outside meditation, birdwatching, exercise, picnics are perhaps activities we didn't give much thought to or make any time for before. However, Thanks to the Coronavirus pandemic, many have learnt to value nature and have experienced its benefits on their mental health. Immersing yourself in the outdoors for a little as 2 hours a week is reported to reap noticeable effects.
In weeks such as this, it is also important to recognise the significant difference in resources available to individuals, the effects of nature may not be accessible to everyone. There remains a huge gap between those needing support and those with access to it. With many mental health concerns effectively treatable at a low cost, it is frustrating that this cannot be an option for all.
Although increased investment is beneficial to bring awareness to mental health conditions, the root cause is situational. The investment must be directed towards education, poverty, inequalities, violence to see real change and equal access for all.


Know someone suffering?
With an estimated 1 in 4 people globally experiencing a mental health problem in their lifetime. This is everyone's business and it is a topic that should not be taken lightly and ignored. People suffering often face stigma and discrimination, making it extremely uncomfortable to speak up and be heard. If left untreated, mental health problems can lead to physical issues as it is reported to be the primary driving force of disability worldwide.

The difficulty with spotting if someone needs help is recognising that they are not coping. With Mental Health being an 'invisible illness, it can be difficult to recognise the severity of someone's suffering. People with bad mental health may be experiencing one of the following:

Not making the most of their potential
Struggling to cope with life
Do not actively play a full part in their family, workplace, community and among friends
If you think you know someone experiencing these issues, take them out for a coffee, invite them to the cinema, do an activity virtually if they don't want to leave the house and most importantly, ask how they are: how they really are.

Head to https://www.mentalhealth.org.uk/ for supporting information, publications and ways to get involved.

Samaritans: 116 123
Mind: 0300 123 3393


In the workplace

We offer branded Mood® Motivation Cards, a box of 10-20 cards aimed to inspire, welcome or make someone smile. Each card displays a motivational message, perfect for mental health initiatives.

The entire product, including the box, is manufactured in-house from FSC® certified card and printed in vibrant full colour.



At the Pen Warehouse and Snap Products, we have welcomed a new Gratitude initiative whereby employees send one Postcard with Neapolitan chocolates to a colleague that they would like to show appreciation for. This simple gesture is proven to strengthen teams, boost confidence and mood, as well as make others feel acknowledged. If you would like to do the same, our sustainable postcards can be found here.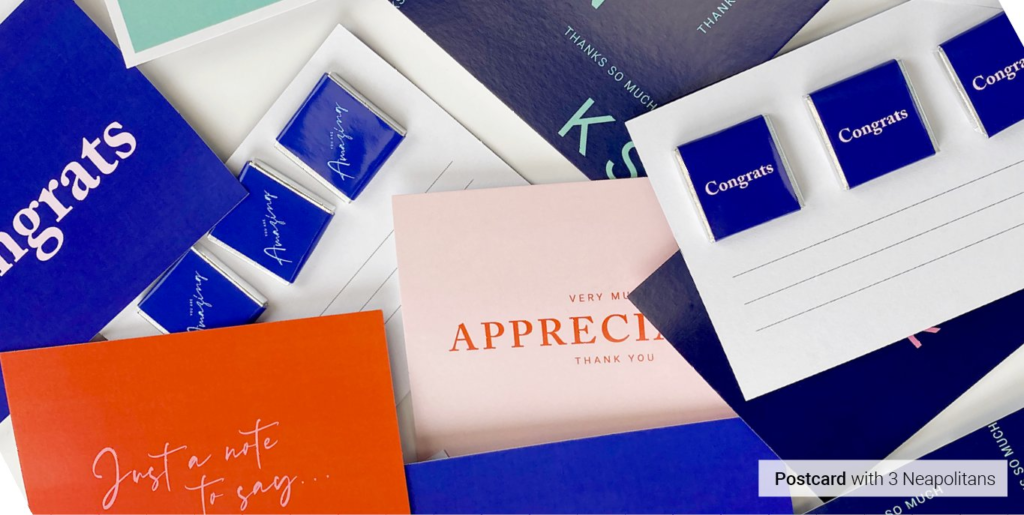 Lastly, we hope you are well. Remember to keep healthy and keep talking!


Resources:

https://www.who.int/ 
https://www.mentalhealth.org.uk/
https://www.un.org/development/desa/disabilities/issues/mental-health-and-development.html