Reading time: 1 minute 15 seconds

Gratitude is not commonly spoken about or often exercised at work; however, we've decided to create a new initiative to shift our focus and become more present with those around us. Gratitude is contagious, and a simple thank you can change the way employees feel and perform, with their success increasing by 50% when shown gratitude for their efforts.

Each month staff can choose one of our in-house designed Neapolitan chocolate postcards and post it to a colleague who has made them smile. We have also expanded this initiative outside of the internal workplace and send a postcard to our customers once a week.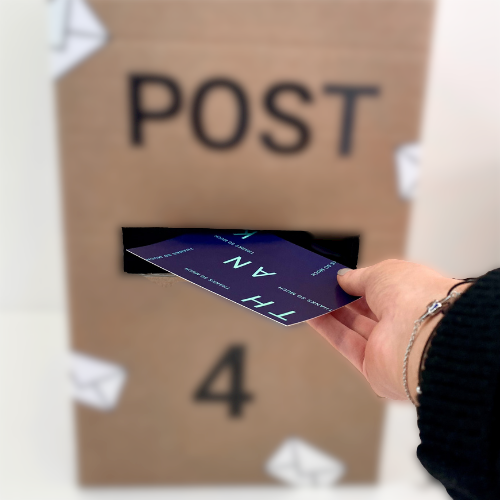 Employee recognition is an important part of creating stronger professional relationships and boosting overall morale. The simple small act of gifting someone a postcard with a warm message about them is enough to carry them through the next month. Acknowledging the value in the actions those do around you thanking them for it is proven to increase mood, confidence and team productivity.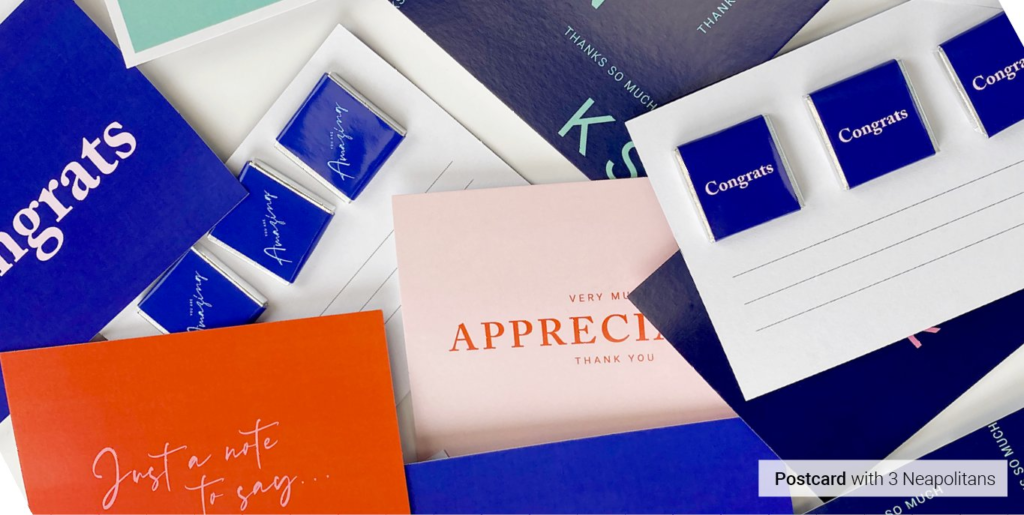 Aside from sending postcards, other ways to show gratitude are:

Say thank you often
Recognise efforts when things don't go as planned
Respect other's time
Surprises such as lunch, coffee, chocolate
Greet employees each morning
Our Neopolitan Postcards contain three UK manufactured milk chocolates with full colour wrappers. The postcard is made from 280gsm FSC® certified card with full colour digital printing offered on one or both sides.

If you'd like to get involved we are offering free samples of our Neapolitan chocolate postcards, just contact marketing@pens.co.uk.


Resources

https://www.health.harvard.edu/healthbeat/giving-thanks-can-make-you-happier