When was the last time you put pen to paper and stepped away from the glare of a computer screen. Are you someone that writes every day or maybe not at all? You may be surprised to know that there are numerous benefits of writing from a checklist of to-do's for the day, goals or even writes down your feelings – they all act as an aid in support of productivity and mindfulness. "Someone who writes clearly often tends to think clear." 1.

The Evolution of the Pen
Writing instruments were created by the needs of civilisation in order to be able to create, share and learn through writing and imagery. Pens in particular, allow us to easily retain information and also enable us to communicate knowledge easily. Think about it, if you couldn't talk for some reason the next option would be to write. For some, it is their favourite way to communicate.

So who invented the Pen?
On record the oldest papyrus which features writing, dates back to 2000 BC, which leads us to the conclusion that it was the Ancient Egyptians who first invented a tool for this.

History of the Pen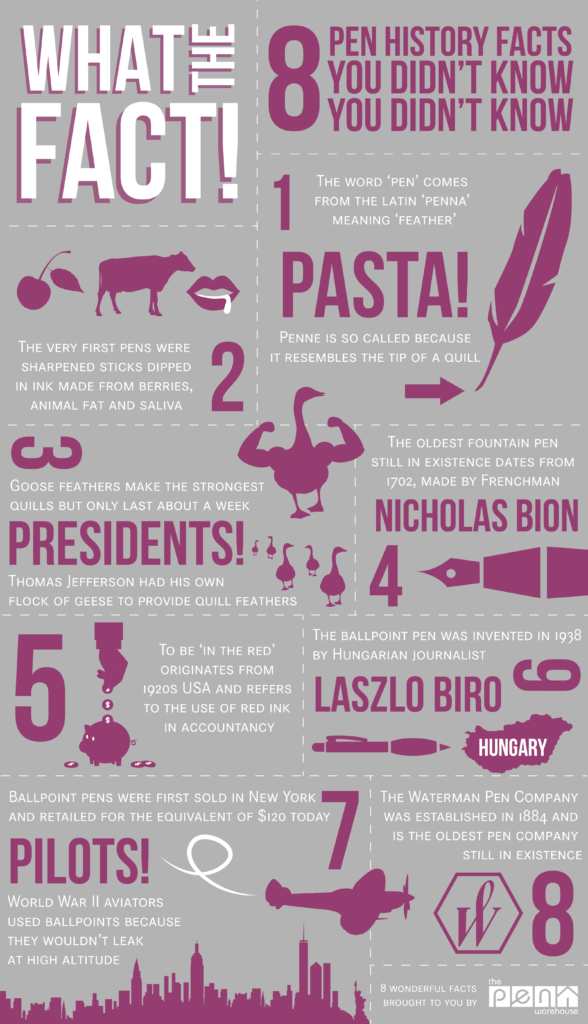 Pens are that great we build our business and our name, The Pen Warehouse, around them.
We have the widest selection of promotional writing instruments in Europe and is the leading supplier in the UK and Ireland. Our range includes ballpens, rollerballs, fountain pens, gel pens, wooden pencils, mechanical pencils, crayons, colouring pencils, rulers, erasers, pencil sharpeners and pencil cases. Our pens can be printed, engraved, etc., etc.

The Uses/Benefits of a Pen – some of the key benefits of writing:
Free you from stress
You are able to put your thoughts on paper and rationalise them rather than going over them in your head giving you a true sense of reality.

Allows clarity
When writing you look for words which help you to describe things with more clarity. You are able to express yourself better and gain structure and order.

Enables productivity
For example, writing a task list, you are able to see it visually in front of you and are able to re-order, prioritise and see the tasks you have ahead making it easier to move forward.

Retain information
This helps to engrain things in the mind which otherwise can be soon or easily forgotten.

Tell a story
You are able to devise your own stories, you don't even have to share this; it could be for personal enjoyment only.

Storing memories
Writing them down and putting them in that safe place which will always be a constant reminder of something that is close to your heart.
How does a Pen help your Mental Wellbeing
The mind is able to slow down and calm. When physically writing your mind is able to process your own feelings and emotions. Writing allows those inner thoughts to come to the surface and allows you to bring clarity and perhaps light on a situation that has been on your mind for sometime.
Have you ever felt like you have brain fog and thoughts in your mind that you continuously go over and over. Not great for concentration is it, putting pen to paper allows you to prepare for making that decision you have been putting off. The things that were cluttering the mind will now allow you to gain a sense of insight and clarity. You are then able to recognise the importance of these thoughts and feelings.
I'm sure everyone has woken up at some point during the night and gone down stairs and written out what's been keeping them up or playing on their mind. This tends to help free you from your own thoughts and feelings and allows you to process them sensibly.
There is a sense of fulfilment that can be achieved through writing. A personal development plan, the beginning of your business plan or your latest appraisal. This allows you to see the personal journey you have been on and see how far you have come.
Cannot see the wood through the trees? I think it's safe to say that one should never underestimate the power of the Pen and writing things down.

Manifestation or the law of attraction ever heard of it or believe in it? Even if you do not, if you were to take all the things you want to achieve, note them down, review them every day. The likelihood of them happening is higher than if you didn't because you would be actively thinking about them and that manifestation all started with a pen! If we still haven't convinced you Oprah and Drake do it, maybe they will!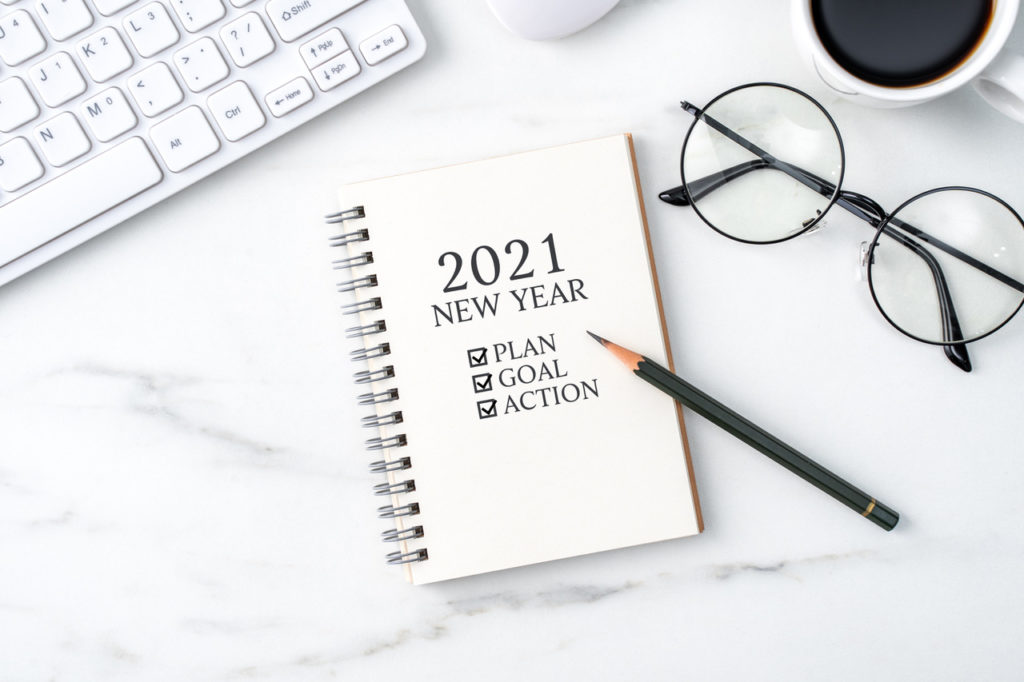 Mood® Motivation Challenge – Remember words have power!
Over the course of the next month each week spend no longer than 15-20 minutes writing down positive memories. By participating in this activity it will allow you to focus away from negative thoughts and allows you to focus on the good.

Or

Write about the not so positive and alleviate that brain fog!

Something that you worry about
Is there something that keeps you awake at night?
Get that thing down that you have been avoiding
Then for each of these items write in a column, what part of them you can control and then what you cannot control. Review what you can and get to work!

References