A number of studies have found that promotional products and branded merchandise offer key benefits over other forms of advertising. We take a look at the top 10 of these benefits based on recent research. Why are promotional products so popular with marketers and so widely used to promote brands and businesses?
1. Brand Exposure
The PPAI Consumer Survey 2017 found that around 90% of respondents can recall the messaging from a promotional product they have received. A promotional product reminds existing customers of a brand while also advertising it to potential clients. A printed name on a valued gift will imprint that name on a customer's thoughts, even if it is just subliminally, whenever that product is used or noticed.
2. Longevity
Promotional products that recipients find useful are more likely to be kept and regularly used. This means prolonged exposure to the advertising message compared to a magazine advert which might be flicked past or a leaflet that might be instantly dismissed. The BPMA found in their 2017 survey that "usefulness" was considered the most important quality of a promotional gift. The more a product is used, the more likely branding is to be noticed, and this effect is amplified by the product being kept for a long time.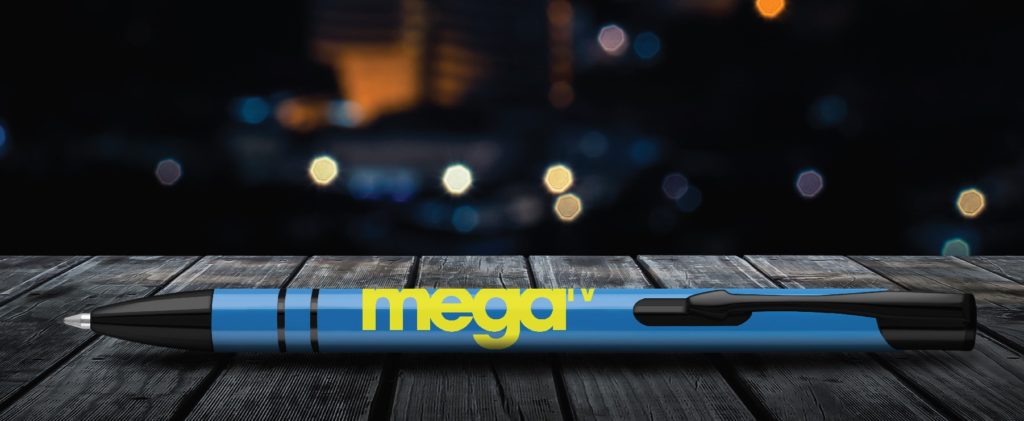 3. Cost-Effective
All marketers must consider the return on investment (ROI) of their advertising endeavours. It's obvious to say that promotional products are significantly cheaper than TV advertising, for example, particularly with entry-level options such as stationery and shopper bags, but the key aspect to measure is the cost per impression (CPI). This is the amount of money spent on a campaign divided by the number of times the advertising is seen. Promotional products offer a larger number of impressions versus their initial cost, and this is why they are considered to have a good return on investment.
Research by the BMPA in 2013 found that 50% of respondents had taken action after receiving a promotional product, versus 19% for costly TV advertising and just 10% for print advertising.
4. Integrated Marketing
Branded merchandise are not just standalone advertising media but can be incorporated into the wider marketing mix. Smaller promotional products can be used as part of a direct mailing, while tradeshow giveaways can effectively support exhibitions. These days, marketers recognise that an integrated approach using a variety of channels is the most effective way to promote a brand.
5. Tactile
This point is more psychological than objectively measureable, but we can all appreciate that a physical object is more appealing and creates more of an impression than a fleeting printed image or onscreen advert. People love to get their hands on tactile objects and haptic media fall into this category perfectly.
 6. Recognising Staff
According to 2017 research by the BPMA, an incredible 79% of respondents said they feel appreciated when receiving a promotional gift. This makes promotional gifts a cost-effective way to reward staff and boost morale. Budget-friendly items could be given to all employees, while premium products and branded awards can be used to recognise top-performing staff or to mark employment milestones.
7. Rewarding Customer Loyalty
Promotional gifts can be used to thank loyal customers and help cement relationships with them. The BPMA found that, second only to trade shows, customer recognition is the most common use for promotional merchandise, while the PPAI discovered that 83% of those surveyed said they were more likely to do business with brands they had received promotional products from.
8. Resonance
Branded merchandise helps to create an emotional relationship between brands and consumers. 71% of people in the PPAI Consumer Study said they felt happy when receiving a promotional product. More importantly, 83% agreed that their impression of a brand positively changed as a direct result. Establishing emotional resonance means that the consumer is more likely to buy into a brand and have a positive impression of it.

9. Deep Reach
Not only do promotional products make an impression on recipients, evidence suggests that they go on to make impressions beyond their initial audience. PPAI research found that 8 out of 10 consumers give a promotional product to someone else if they don't want to keep it for themselves. This organically furthers the brand's reach in a way that non-haptic advertising cannot do.
 10. Variety
One reason for the appeal of promotional products is the sheer variety of forms they take. Branded merchandise encompasses everything them budget pens through to the latest technology. This means there is literally something for every budget and every occasion. Premium products are ideal for promoting high-end brands or for giving in small quantities as corporate gifts, while entry-level merchandise is perfect for large-scale campaigns where the items are likely to be considered more disposable. Recent advances in technology allow almost any surface to be digitally printed, whether its via transfer film, doming or direct digital, and this has considerably increased the variety of imprintable products available to marketers or those wanting to give personalised gifts.
Of course, the above points are just some of the reasons branded merchandise is considered such an integral part of the marketing mix. They help explain why, even in our digital age, recipients still love to get their hands on a printed freebie.
Pens.co.uk has Europe's widest range of promotional writing instruments, including many in-house designs not available from any other supplier.
Sources
BPMA Research 2013
BPMA Research 2017
Mapping Out The Modern Consumer – 2017 PPAI Consumer Study